– Chemical Detection in the Pharmaceutical Industry
Assessing risk when an ounce of preventION is worth a pound of cure
For Occupational health and safety (OHS) professionals, management of chemical hazards in the pharmaceutical manufacturing process is a major concern. While identifying potential hazards and keeping safety data sheets may be straightforward, detecting the presence of toxic gases in air and monitoring employee exposure is not so easy. ChromAir and SafeAir badges detect toxic chemicals before dangerous concentrations are reached, allowing industrial hygienists (IH) to prepare actions to prevent acute and chronic exposures. With the complexity of manufacturing processes and the multitude of chemical hazards, a simple to use, fast acting personal air sampling device like a SafeAir or ChromAir badge can make all the difference.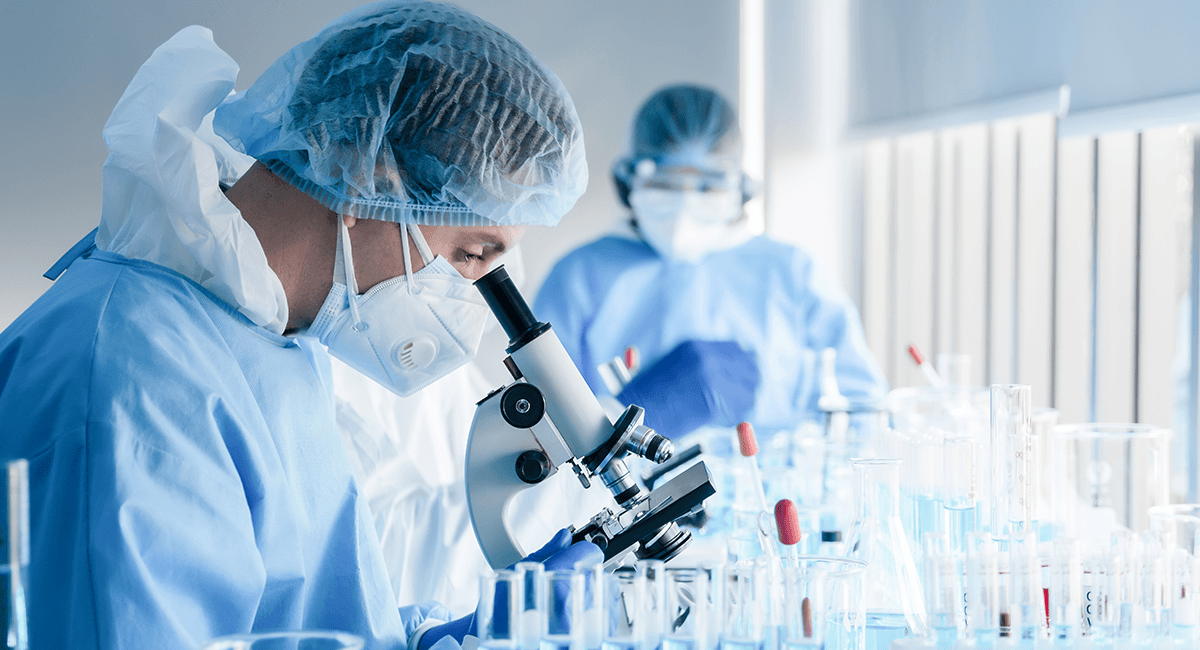 – DESIGNED FOR THE PHARMACEUTICAL INDUSTRY
Found naturally in the body and other organic materials in our environment, formaldehyde or CH2O is actually all around us. So why the stigma? Why when we hear formaldehyde do we think of embalming fluids and mortuaries? Where is it actually found and why does Morphix...
read more
Sanitizers/Sterilants
Glutaraldehyde, Formaldehyde, and Chlorine are used in medical and pharmaceutical settings for disinfecting surfaces and sanitizing equipment. Found in a variety of disinfectant products, these compounds are effective at killing microbes. However, the users of the disinfecting products run the risk of exposure to these hazardous chemicals. ChromAir and SafeAir badges help to protect employees working with these sanitizer/sterilant compounds by quickly and accurately indicating exposure.
Medicinal Ingredients
Although by themselves toxic in nature, certain chemical compounds are often vital in the production of a wide variety of pharmaceuticals and lifesaving medications. It is estimated that chlorine and chlorine compounds, most commonly hydrochloride salts (HCl), are essential in the manufacture of at least 88 percent of prescription pharmaceuticals sold in the US.  Formaldehyde can be used as an ingredient to inactivate viruses in modern vaccines, like the influenza vaccine. Although much less common in modern medicine, mercury is a surprising medicinal ingredient that is used in very small amounts as a preservative in some vaccines and pharmaceuticals. Thiomersal, a brand name for ethyl mercury, is used as a preservative in vaccines because it is broken down quickly and does not accumulate in the body. Phosgene is used to derive and synthesize other compounds that are of great importance to the pharmaceutical industry. Although often absent in the final product, these toxic chemicals are present in the formulation process of these drugs. The lab technicians and manufacturing personnel working in close proximity risk exposure to these hazardous substances. ChromAir and SafeAir badges provide an easy and cost-effective way to monitor employee exposure to these toxic chemicals.
– EXPERIENCE YOU CAN TRUST