SCRAP METAL Uses for TraceX®
– EXPLOSIVE DETECTION DEVICES FOR MILITARY SCRAP METAL
EXPLOSIVE DETECTION KIT
Military scrap metal can be highly valuable because it often contains copper and other specialty metals, such as those used in armored vehicles and tanks. While most military scrap metal is harmless, some can be dangerous, if it contains explosive material from sources such as mortars, ammunition, or mines. This danger can be on a small scale when someone brings a single unexploded ordnance to a scrap yard, or on a large scale when large amounts of war scrap are transported in shipping containers for recycling. Explosive scrap metal has caused injuries and death to workers at scrap metal yards in many countries. TraceX explosive detection kit is a simple, cost-effective means to screen military scrap metal for explosive materials.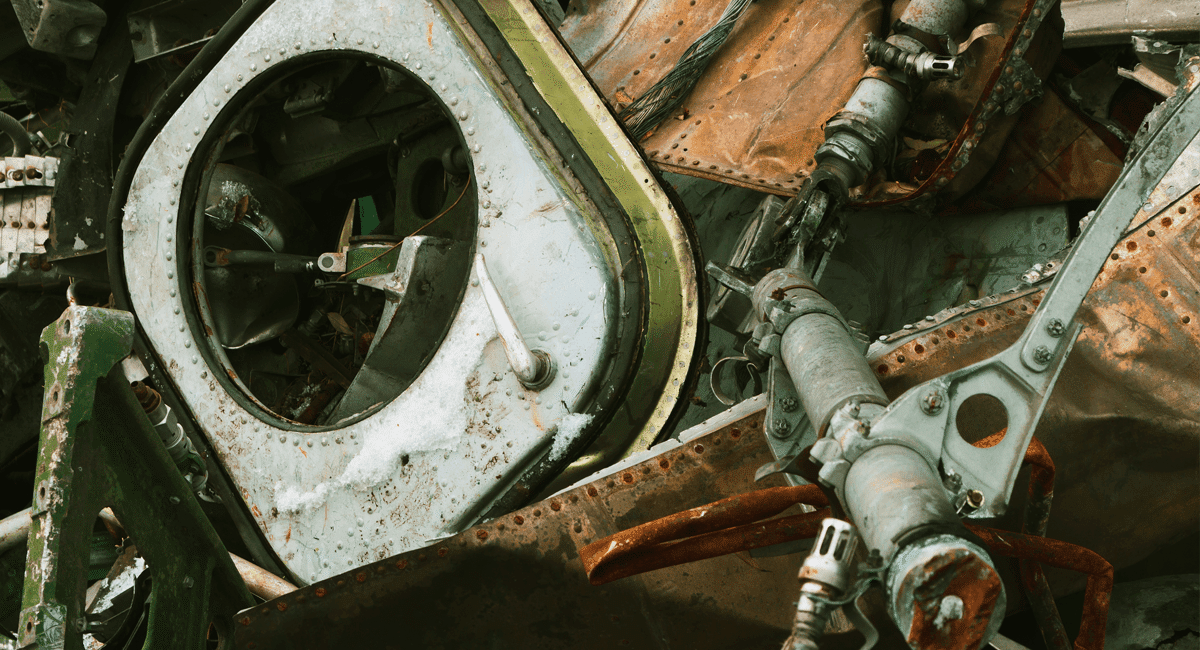 A BRIEF CASE STUDY: INDIA
India has a vibrant and lucrative scrap metal recycling industry. Scrap metal from around the world is sent to India where it is processed and re-used. Sadly, India has experienced tragedies when workers were killed processing military scrap metal which contained explosives. The Indian government responded to this situation by creating a system where scrap metal imported into India must be inspected. A company must be approved by The Indian Directorate General of Foreign Trade (DGFT) to provide inspection of scrap metal. The approved companies are called Pre Shipment Inspection Agencies (PSIA) and they must issue a Pre Shipment Inspection Certificate (PSIC) for scrap metal entering India. The PSIAs inspect scrap metal for radiation and explosive material to ensure that they are safe.
PRE SHIPMENT INSPECTION AGENCIES
Detecting explosives in scrap metal is an important task, but it can be difficult to find the right tool. Pre shipment inspection agencies need an explosive detection capability that is reliable and cost-effective. While handheld explosive detection instruments can be accurate, they are often fragile and their use requires a great deal of specialized training, a large budget and regular maintenance. TraceX is an effective method of explosive detection that can be used for issuing a pre shipment inspection certificate.
Simple to use and low cost, the user can be trained to use the kit by viewing a twelve minute training video.
SCRAP METAL
Scrap metal is very valuable commodity. It comes from industrial and residential sources such as old vehicles, pipes, wires and excess industrial material. Scrap metals such as copper, steel, aluminum, and brass receive a high price, because they can be recycled for use in a new product. Scrap metal is typically sorted and processed at a scrap yard, and then compressed, shredded and/or baled so that it can be weighed to determine its value. Eventually, the scrap metal is melted for re-use at a smelting facility. The value of scrap metal can fluctuate widely over time, based on the value of the metals in the commodity markets. The scrap metal recycling market in the United States alone is estimated to have a value of over $100 Billion, and it is expected to grow at rates substantially above growth rates for the overall economy.