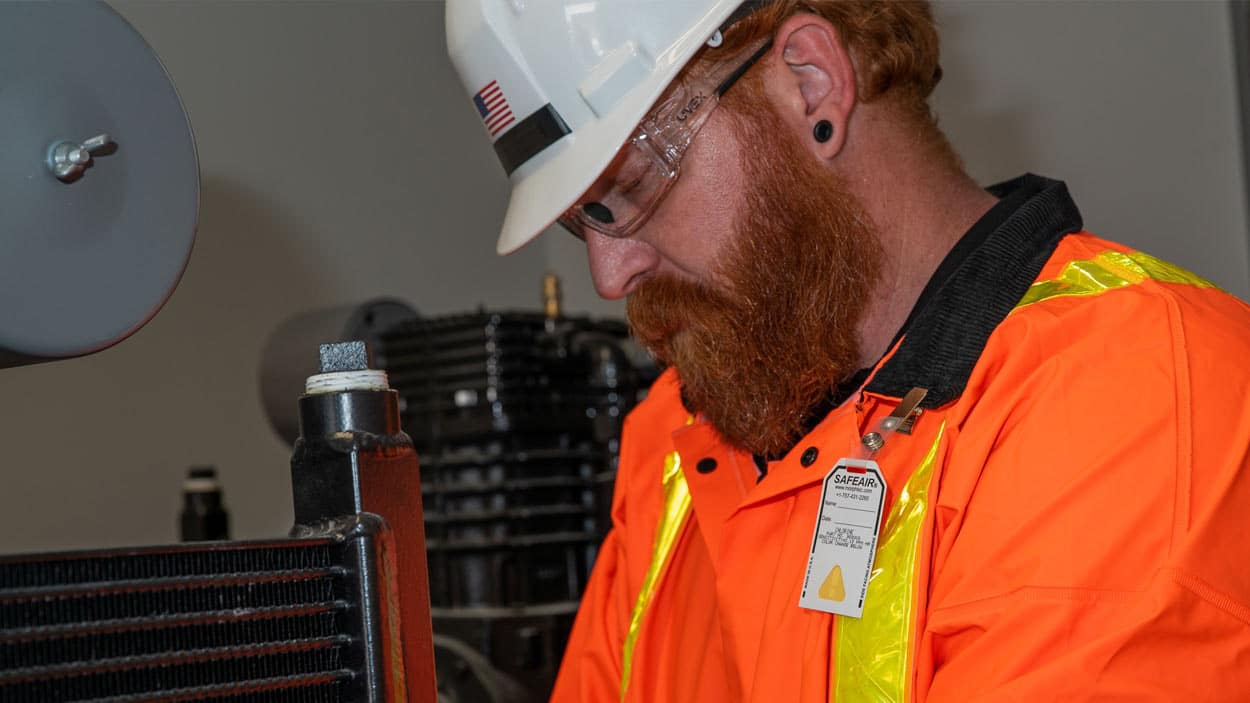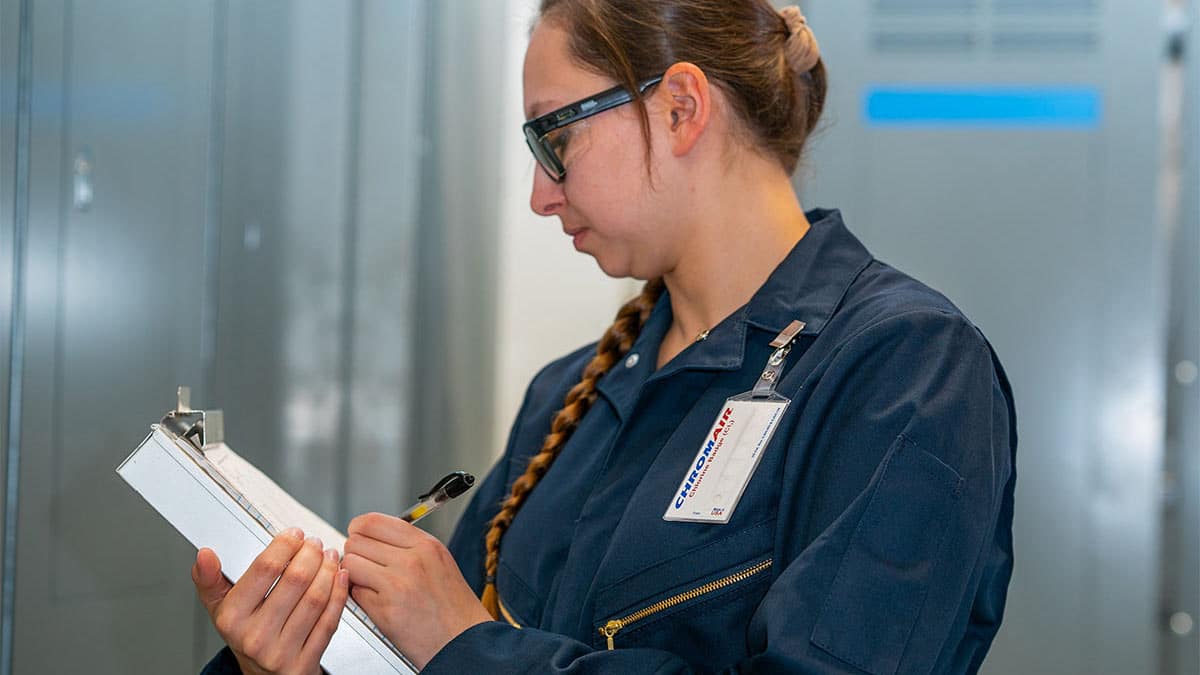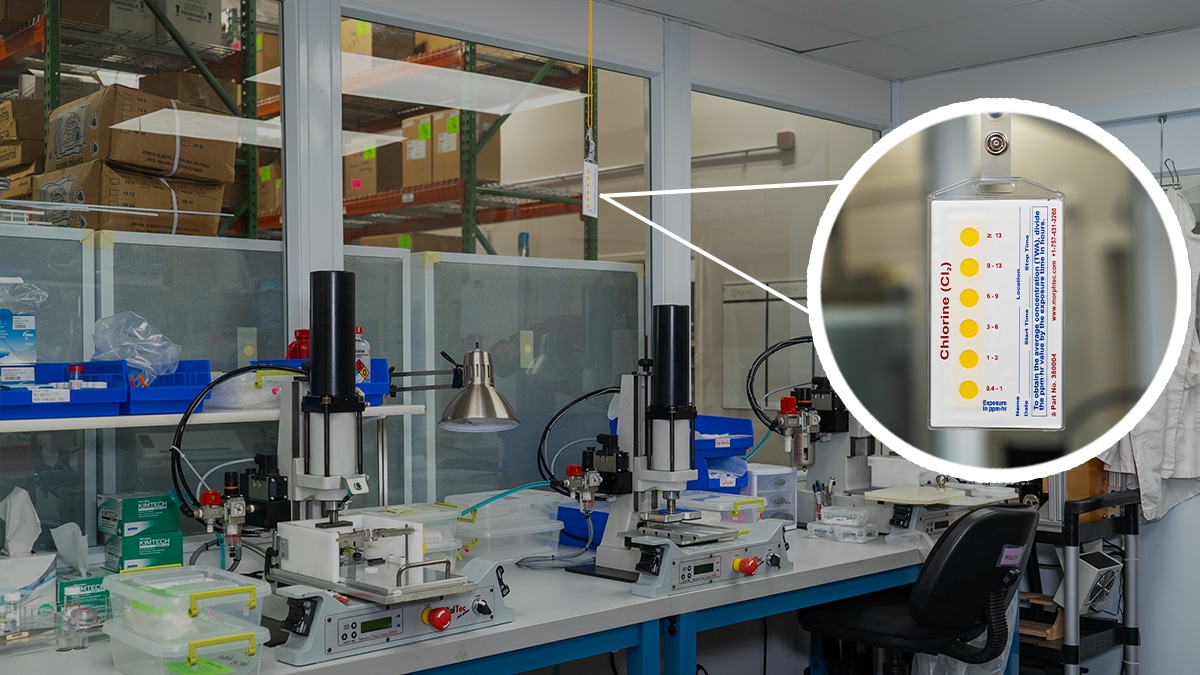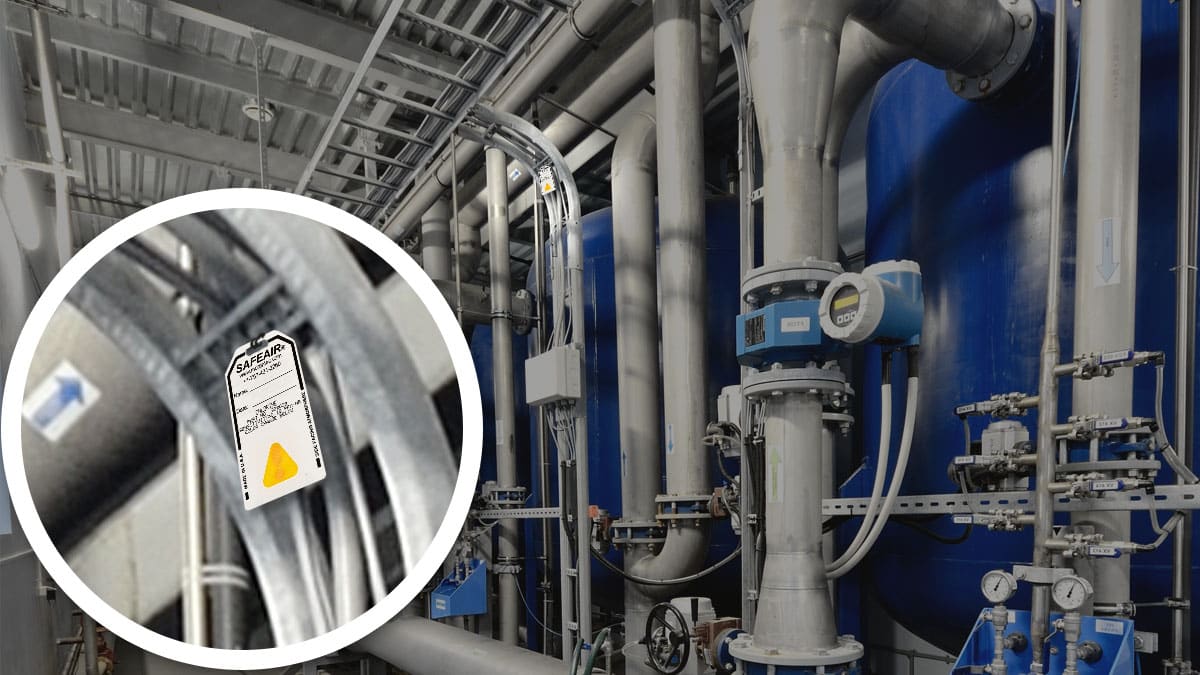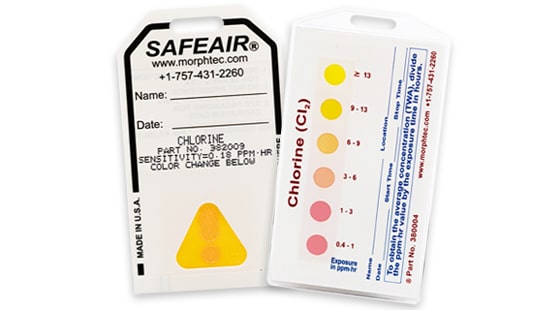 morphix-technologies-safeair
morphix-technologies-tracex
morphix-technologies-chameleon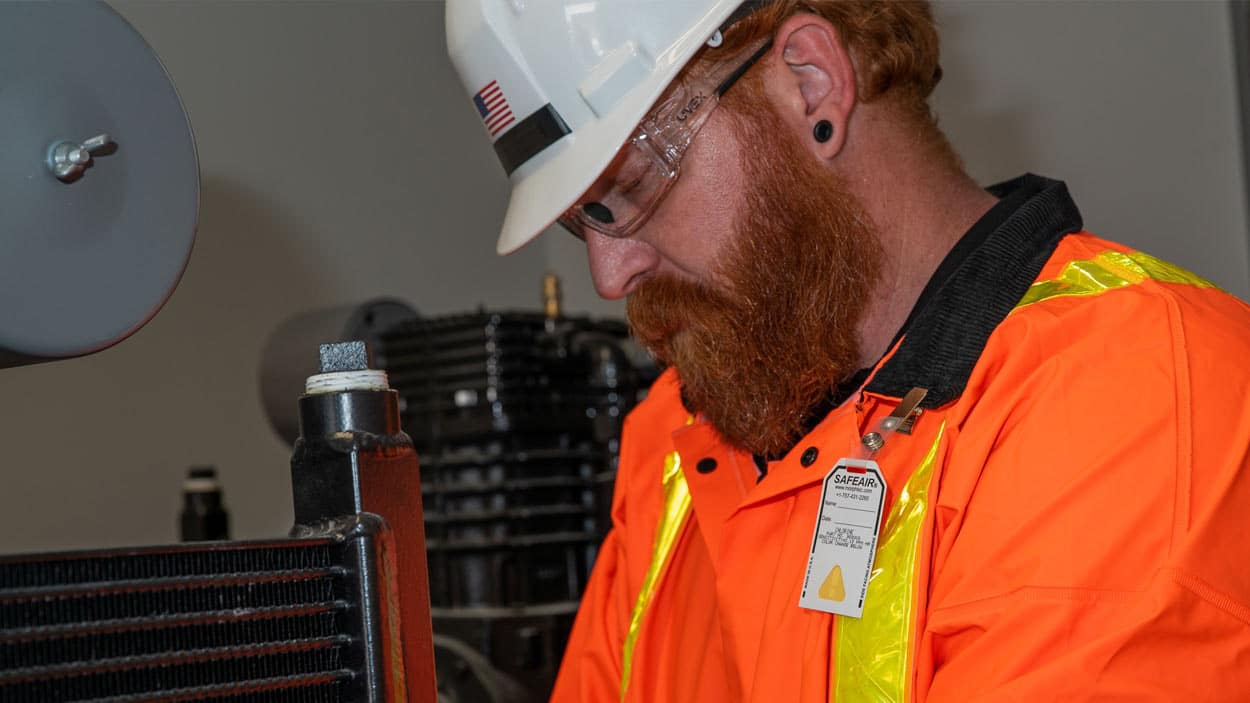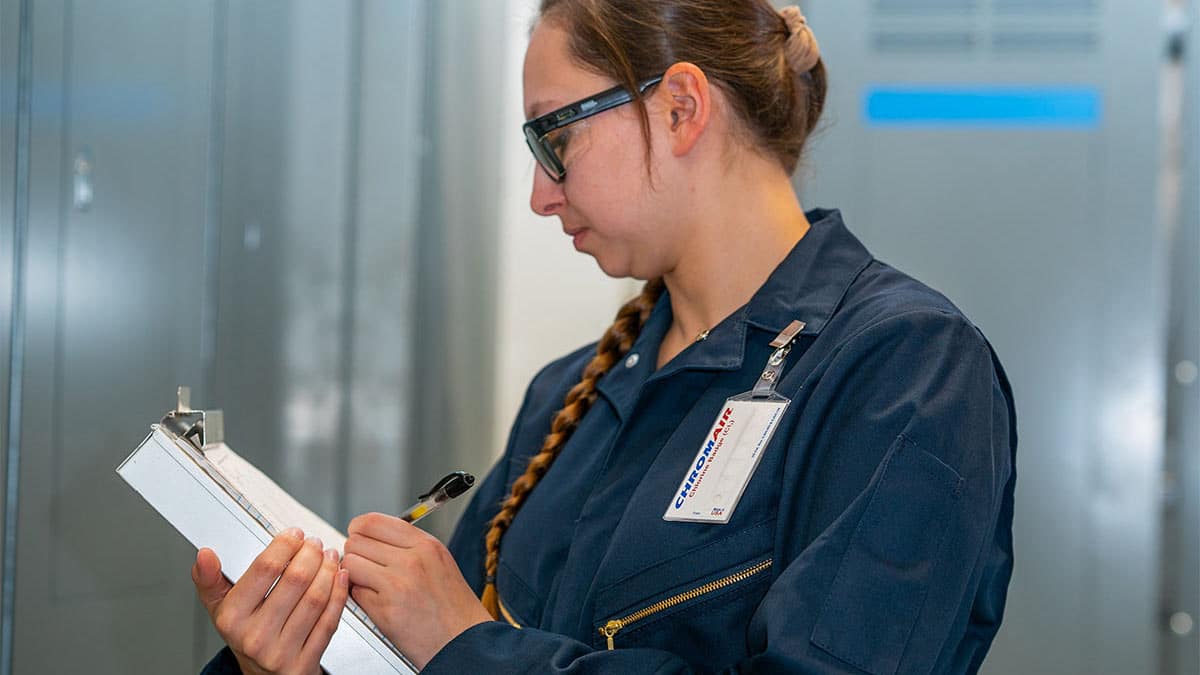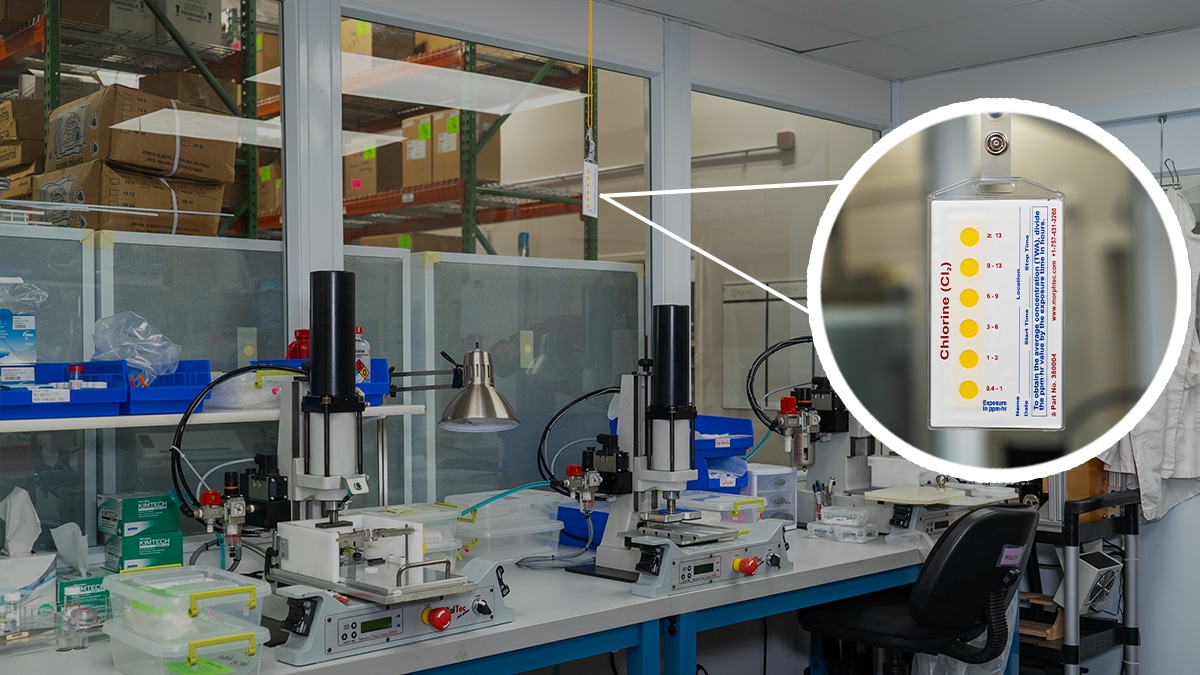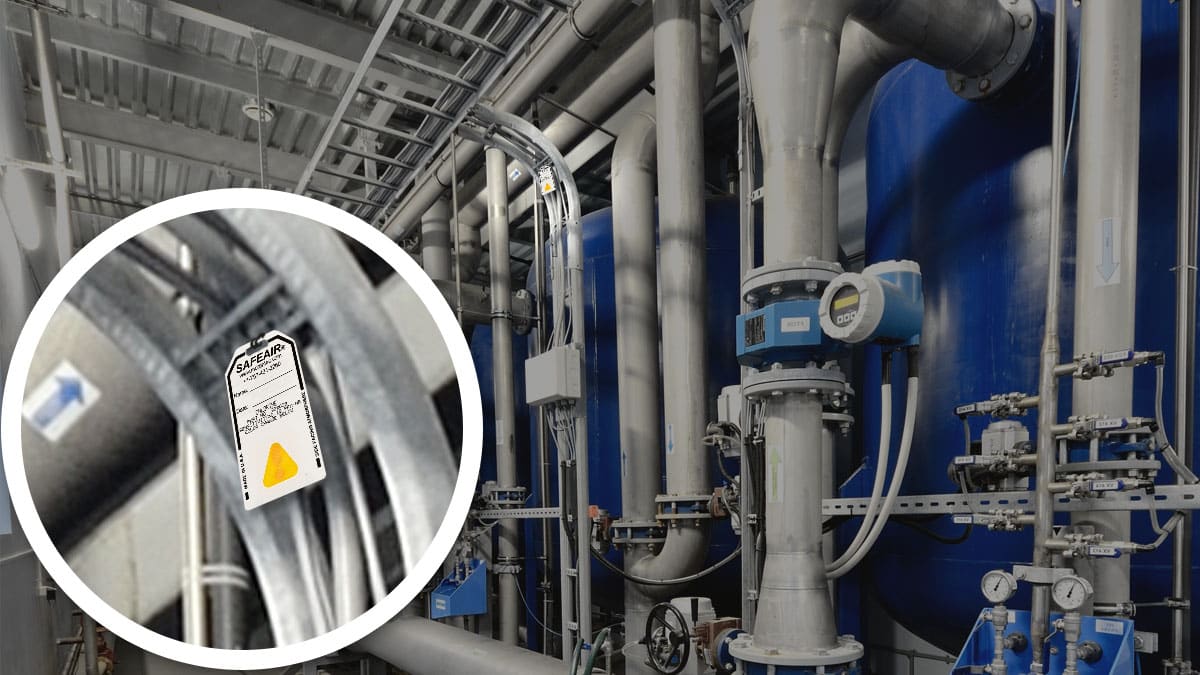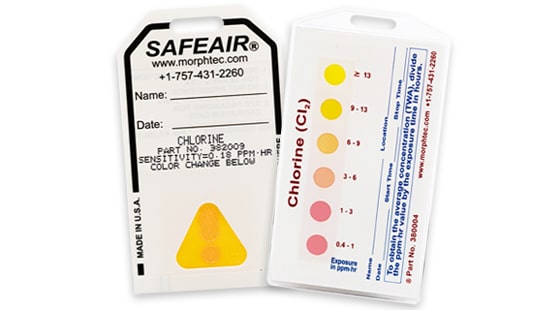 SafeAir® & ChromAir®
Chemical Detection Badges
Safety is everyone's business. Protecting employees from exposure to toxic chemicals safeguards both the employee and the employer. SafeAir and ChromAir badges detect toxic chemicals found in many industries. These chemical detection badges are highly sensitive and selective – providing accurate results you can trust. SafeAir and ChromAir make chemical detection effortless.
– Similarities and Differences –
ChromAir and SafeAir badges are simple, cost-effective, proven solutions for chemical detection in the workplace. They use colorimetric technology (i.e. color change) to provide immediate indication when the target chemical is present. No need for lab analysis or electronic reader. Review the table below to determine which badge best suits your application.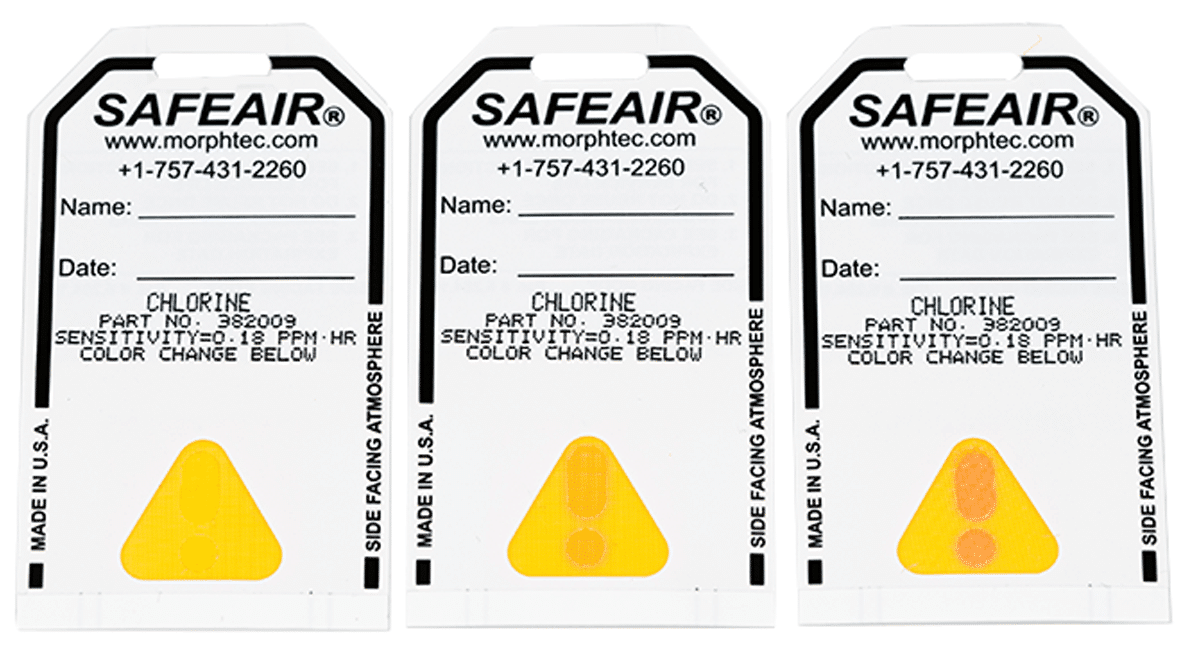 SafeAir Badges
Detects presence of targeted chemical using a universal warning sign (exclamation mark in triangle).
Clear color change provides easy-to-read results. 
Ideal for highly toxic chemicals by providing very low detection limits.
Use for employee screening or leak detection. 
Color comparator (available for some chemicals) allows user to determine exposure dose.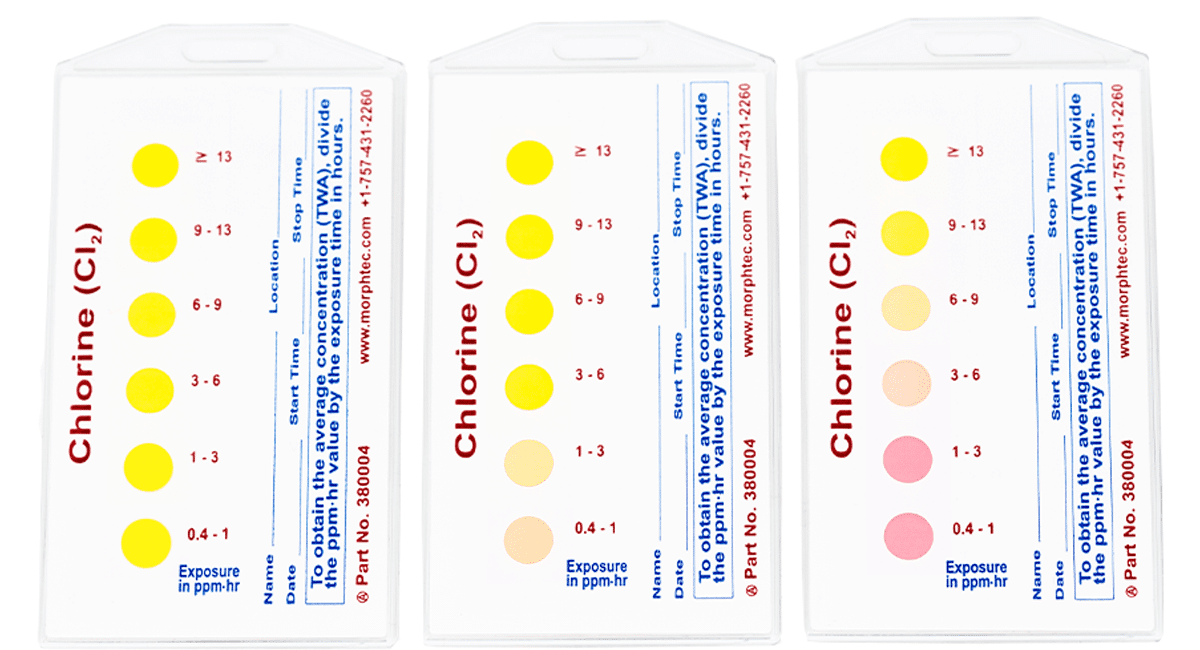 ChromAir Badges
Indicates range of exposure dose to a targeted chemical using an easy-to-read format.
Read exposure dose results directly from badge.
Determine exposure dose throughout sampling period.
Detection within a practical and relevant range.
Use for Short Term Exposure Limit (STEL) or Time Weighted Average (TWA).
Operating Instructions & How to Buy
Chemical detection badges allow environmental health and safety (EHS) and industrial hygiene (IH) professionals to reliably, accurately, and affordably detect toxic gasses found in workplaces. SafeAir badges provide an immediate response to their target chemical in the form of a color changing exclamation mark. This simple color change indicates exposure to the user, letting them know it's time to take action!
*Color comparator available (sold separately) which allows user to determine dose exposure.
ChromAir badges offer easy-to-use, immediate results for monitoring employee exposure to chemicals in the workplace. As part of your Chemical Safety Plan, ChromAir provides time weighted average results to ensure compliance. Immediate results keep employees safe!
BY PHONE:
+1-757-431-2260
BY FAX:
+1-757-431-2255
E-MAIL:
For customers outside the US, email or call to be referred to a distributor.
Available on Amazon (for US customers)
Available on GSA (for US government customers)
GS-07F-0147T (Laurus Systems, Inc.)
Chameleon Armband
Handsfree detection platform capable of monitoring up to 10 chemicals simultaneously.
TraceX Kits
Explosive detection kit used to identify all major explosive classes and their precursors.