Military scrap metal used to make armored vehicles, munitions, and equipment often contains copper and other premium metals. This makes it highly sought after by both domestic and international scrap metal recycling operations. However, these valuable metals can come at a high price because there may also be a potential explosive hazard. Military scrap metal can contain unexploded ordnance or explosive material, which poses a danger to scrap metal workers and recycling plant operators.
Because military scrap metal can come from a multitude of sources, it is a challenge to track if a specific item may have come in contact with explosive material during its service life. In recent years there have been a number of explosions at scrap metal plants a few of which have resulted in employee deaths. The police investigating one of these incidents noted in a press conference "… it is not unusual for the plant to have items such as military engines and ammunition casings."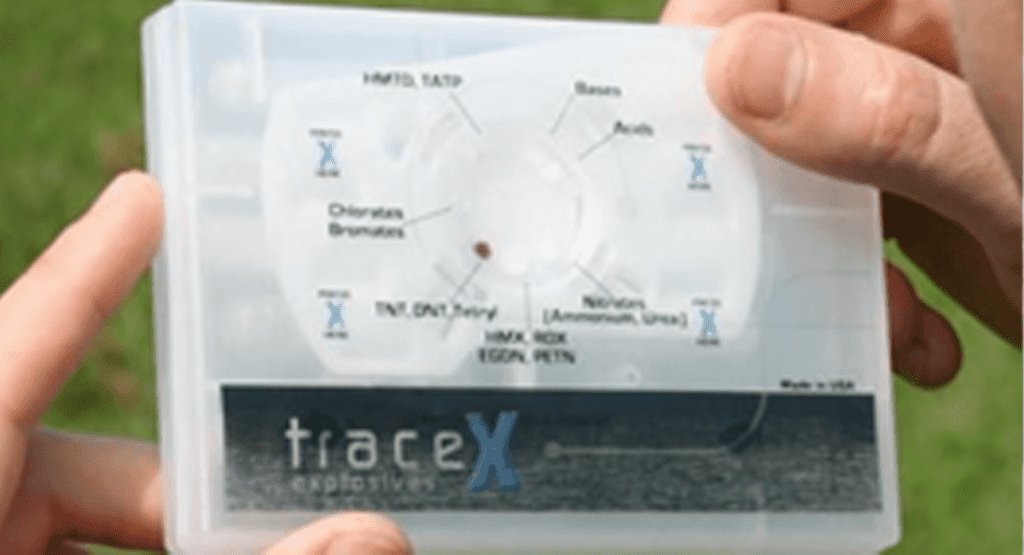 When screening new metals, especially known military scrap metal, using an explosive detection system to rule out the presence of an explosive material in the scrap is safe practice. Explosive detectors for military scrap metal need to be easy-to-use, reliable, and cost-effective. The TraceX explosive detection kit hits all these marks. Designed for the stringent requirements of the US military, when soldiers' lives are on the line, they trust TraceX to identify bombs, bomb makers, and the threat of explosive materials.
For workers in scrap metal plants, TraceX identifies the threat posed by forgotten military munitions and explosive material that can sit dormant for years on scrap metal. With a single swab and a fast-acting test, the TraceX kit can identify all major families of explosive materials and their precursors with a simple color change indication.
"We're glad that we can do our part in keeping others safe from unexploded ordnance that may be found in military scrap metal. We just hope that we can get the word out, so more people will use the TraceX kit and lives will be saved," said Kimberly Chapman, VP of sales and marketing for Morphix Technologies. Users can be trained to detect explosives with the TraceX kit in under 15 minutes by viewing this training video.
If you have any questions or would like to receive more information about military scrap metal, explosive detection, or the TraceX kit please contact Morphix Technologies by phone +1(757) 431-2260 or by email [email protected]
About Morphix Technologies®:
Morphix Technologies®, located in Virginia Beach, Virginia, is an ISO 9001:2015 certified company creating and manufacturing products that detect invisible dangers in order to save lives. Morphix Technologies® brings innovation to the colorimetric detection space with high-quality, easy-to-use, cost effective colorimetric sensor technology for military, law enforcement, first responders, homeland security and industrial personnel. http://www.morphtec.com/